It's December and you're in a panic. Your property manager had two more notices come through, and now your 198-unit apartment community will have 12 residents moving out before the end of the month. This problem becomes even more urgent considering the time of year, as traffic and leasing activity slows considerably in the winter. Unless something is done immediately, your community will be sitting with excess vacancy until springtime.
What would you do if you were in this situation?
Most communities would respond by reducing rent, offering specials, or increasing their marketing spend with the intent of driving more traffic through digital advertising. While each of these actions work toward reducing the problem, they're only designed to be used for quick-fixes.
One permanent solution that every apartment community could rely on to stay ahead of the ongoing vacancy game, however, is a successful strategy for handling lease renewals. Being able to consistently earn more renewals has a significant payoff because it becomes easier for you to maintain a strong occupancy year round.
Here are a couple more reasons why your apartment community needs to have strategy for handling lease renewals:
1. Earning more renewals prevents small vacancy problems from becoming larger ones.
An event like receiving two notices on the same day in the middle of your slow leasing season should be a minor issue—not something that induces a full-blown vacancy crisis as it did in the scenario mentioned earlier. Already having 10 leases expiring in the month of December is not ideal, and a successful renewals strategy could've changed that as they may have had less move-outs occurring at the worst time for their apartment community.
If positioned correctly, your lease renewals can help you have the right number of move-outs occurring at the right time of year, and shorten the amount of vacant days between one resident moving out of a unit and a new resident moving in.
When this happens, small vacancy problems remain minor and easily solvable. Which brings us to our next point...
2. A successful renewals strategy maximizes revenue by minimizing vacancy.
Getting out of a large vacancy crisis requires more sacrifice from your bottom line. Instead of just having to implement a rent discount on a few individual units, you may be forced to offer discounts on floorplans or, worse, the community at large. That's not to mention the marketing investment increase that's also needed to drive more web traffic to your apartment community's website.
But when you're earning more renewals, you're actively minimizing vacancy while also lowering your turnover rate. Maximizing revenue becomes a habit when this is the case because it's not necessary to make major adjustments to your rent or marketing.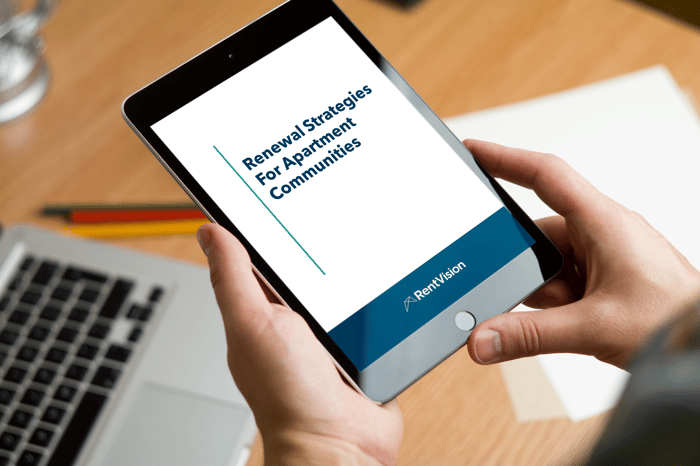 So, how can you start earning more renewals? This is the emphasis behind our newest whitepaper, Renewal Strategies For Apartment Communities. In it, we explain how to develop a renewals strategy that both treats current residents fairly and protects your community's bottom line. There are policies you can adopt, particularly with the pricing and lease terms you offer in renewals, that will help you stay ahead of any potential vacancy crises. You can download your free copy by filling out the form below.