One of the greatest challenges in apartment SEO is that it is so complicated and often so far outside the normal range of expertise for an apartment marketer that we don't know what mistakes we're making. Apartment marketers, particularly higher-ups in multifamily companies, often learned their marketing skills from people who didn't understand search engines or online-first marketing practices.
The result is that conversation about SEO work in general and even online apartment marketing more generally starts on a bad foot because people simply don't know what they don't know. So in today's post we want to review some of the more common apartment SEO mistakes that people make without realizing they're making them.
We'll first identify the mistake, then explain why it is a mistake, what happens as a result, and then conclude by explaining how to fix it.
You have too many pages on your website.
What is the mistake? One of the most basic problems we run into in the multifamily industry is that too many communities put too dang many pages on their website. They not only have basic pages like the home page, contact page, about us page, and floorplan pages. They also have a page about the neighborhood and a page about community policies and a page linking to all the paperwork people fill out when they sign a lease and a... you get the idea.
The result is that human users, search engines, or both end up feeling like this: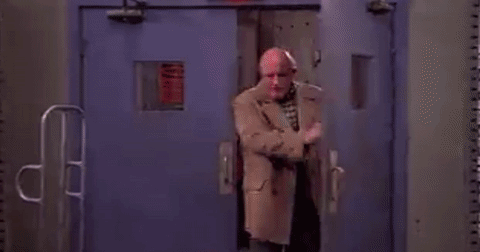 Search engines will need to index tons and tons of pages, but will quickly realize that hardly anyone visits those pages or stays on them for any length of time.
Human users, meanwhile, will have a labyrinth of content to navigate through in order to find the information they most care about.
What happens when I make this mistake? Well, a couple things are likely to happen:
First, human users will arrive on the site, be overwhelmed with too many options, and bounce off the site rather than dig through tons and tons of content in search of basic information.
Second, search engines will reduce your visibility on the search page because they see tons of users coming to your site and bouncing off it when they can't find the right information.
How do I fix this mistake? The good news is that this isn't a hard mistake to fix. You just need to reduce the size of your website. There are two different ways to approach the question of how best to do that.
First, you could figure out what pages a prospect is going to need when they are on your website versus what pages contain information they won't need until later in the leasing process. Things like lease paperwork don't need to be on a community website.
Second, you should do a site audit via Google Analytics and evaluate every page on your site in Analytics to see if people are actually using it. We'll do a post on how this would be done in the near future. If your users aren't doing anything with a specific page, then the best thing you can do is get rid of the page.
Your site has a lot of broken links.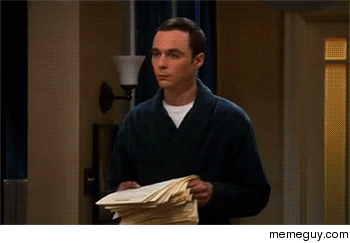 What is the mistake? Some websites, especially larger ones or sites that haven't been updated recently, are hurt because they simply have too many links on their site that are no longer working. A broken link is any link pointing to a webpage that no longer exists, has been taken down, or is not functioning properly.
This can happen very easily in multifamily in a few particular situations:
If a community has been acquired by a new company, any links on the community site to the old management company's website could be broken, particularly if they are linking to pages about their own community on that management company's website.
In other situations, we see this problem with community websites that used to be much larger and have been reduced down to a more manageable size. When you remove pages from a website, you cannot stop at simply removing the page; you also need to remove links to the page elsewhere on the website.
What happens when I make this mistake? The biggest problem this creates is about user-experience. If a user clicks a link on your website, that link should work. If it doesn't, that is a bad user experience. Of course, the relationship between search visibility and user-experience is also important, so if you have enough bad UX issues across your site, that can also hurt your search rankings.
How do I fix this mistake? You'll want to use a tool like Screaming Frog or Open Site Explorer to identify links on your site that are broken. Once you've done that, you can update the links or remove them as needed.
Your images don't have alt tags.
What is the mistake? Every image on your website should have an alt-tag that is attached to that image and can be seen in the site's HTML code. Alt tags do two things for your image. First, their primary role is to help make the web accessible for blind people. Alt tags provide the text that a blind person can use to learn what a photo is showing or what that image is about. Second, alt tags are also a way that search engines can learn about your photo content when crawling your site.
What happens when I make this mistake? Basically you make your website less accessible. You absolutely make it less accessible to blind people, but you also make it more difficult for search engines to identify non-text content on your website and assess its relevance to search users. This can cause search engines to see your site as being marginally less trustworthy and, combined with other issues, will contribute to lower search visibility.
How do I fix this mistake? The easiest way is probably to ask whoever did your website if you have alt-tags set up for images. It's hard for us to say too much more here because different content management systems (CMS) handle image alt-tags in different ways.
As far as writing alt tags for your images if you don't have them, the main idea should be to write something reasonably short (3-5 words) that tells site users and search engines what that image is about. So if you have a photo of a bedroom for your two bed floorplan, you might use a tag like "master-bedroom-two-bed-floorplan."
You're ignoring click-through rate.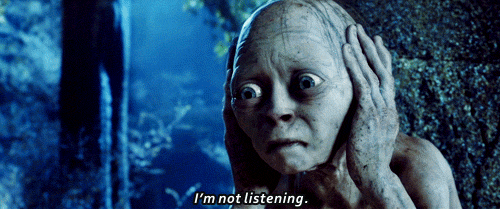 What is the mistake? If you write titles or meta description for web content, one of the main things you need to think about is what sort of language will attract clicks from internet users. CTR has a significant impact on search rankings so if you write a title tag that only gets clicked by, let's say, 1.4% of the people who see it, that can hurt your overall search visibility. Higher click-through rate translates into better search visibility.
What happens when I make this mistake? The immediate effect is that fewer people click through to your website from search engines. The long-term effect is that your overall visibility on search engines will decline.
How do I fix this mistake? You start thinking about writing headlines and meta descriptions that draw people in. The key thing here is that we're not necessarily talking about click-baity titles and meta tags. SHE OPENED THE DOOR TO HER NEW APARTMENT AND YOU WON'T BELIEVE WHAT HAPPENED NEXT. That's not what we're after.
Rather, you need to ask yourself what kind of information a prospect is looking for on your page and you need to write a description that makes it as clear as it can possibly be that they will find that information on your page. So if you have a two-bed floorplan called the Sequoia, a good title tag would be something like "Two-Bedroom Floorplan | (Community Name Apartments)." "Sequoia Floorplan" won't tell someone unfamiliar with your community very much about the page and, therefore, they are less likely to click. "Two-Bedroom Floorplan" is much clearer. The two things you're aiming for with these tags are clarity and relevance.
You're ignoring dwell time.
What is the mistake? Another key metric that Google almost certainly includes as a ranking factor is called "dwell time." Dwell time refers to how long a person stays on a single page and how engaged they are with that page. There's a great deal that goes into improving dwell time. It could be (unhelpfully) summarized as "build a good website."
We can break it down a bit more than that though. One thing you can do to improve dwell time is to make sure your site loads quickly and that relevant content is visible immediately once the site is loaded. Put another way, don't bury your content under the fold. For an example of how this should work, check out the landing page we have for a single floorplan for a client community: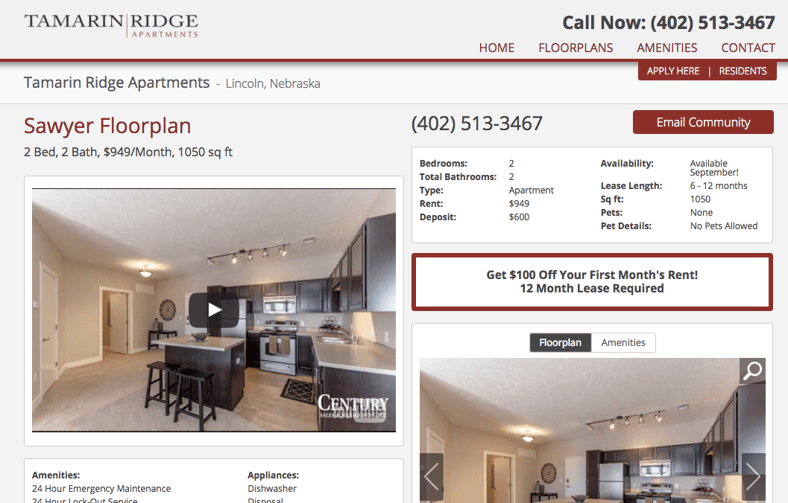 As you can see, all of the relevant content a person might care about is visible, at least in part, above the fold. Put another way, users do not have to scroll down at all to know that this page includes a video, amenities information, floorplan information, photos, and that the community is currently offering a special deal for new residents. Everything is right there when they load the page.
What happens when I make this mistake? If your community website has a large main menu that takes up too much space on the page or a huge hero image that doesn't help educate users about the site, you could be damaging your dwell-time metrics by failing to alert people to the content on the page immediately upon the page loading.
How do I fix this mistake? If you want to improve dwell time, then in the big picture you simply need to create a fantastic website. But one easy, immediate fix is making sure your content loads quickly and that relevant content is above the fold.
Your website is slow.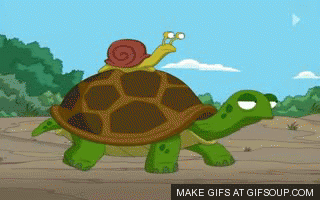 What is this mistake? As we already mentioned, another factor that hurts dwell time and, by extension, search visibility is having slow-loading websites. If you aren't sure about your website's speed, use our free SiteScore tool to test it.
What happens when I make this mistake? You should have this pattern figured out by now:
First, you antagonize users who expect a site to load promptly.
Second, as search engines notice users bouncing off the site quickly, they lower your search rankings.
Basically, this is another minor-to-medium SEO problem that, when found alongside other problems, can be a major marketing nightmare. By itself, a relatively slow-loading site won't sink you. But if it comes alongside other issues (and usually it does) then you are likely to face some major marketing problems as you will struggle to generate traffic from organic search.
How do I fix this mistake? There are many possible reasons that your site would be loading slowly:
Content is not optimized for the web—this is most commonly something like images not being sized or formatted properly.
Your host cannot handle the amount of content or traffic coming to your site.
You need to set up a new content delivery network (CDN) to manage the demand being put on your website by readers.
You have extraneous code that could be eliminated to make your website load quicker.
Ultimately, you'll need to use the tools available to you online, like Google's Page Speed Insights, and work with your web team to resolve the issue.
Your URL structure is bad.
What is this mistake? The URL structure of a site refers to the URL where the page is found online. URL structures should be set up so that they are easy to remember and so that the URL clearly tells search engine users what the page is about. This, for example, is a good URL:

This URL is good because it is very easy to identify what the page is about. It is also relatively easy to remember if someone needed to access the page directly.
Bad URL structures are URLs where the subject matter of the page is not clear or where the page is accessible only through a maze of sub-directories and is far too long to be remembered or displayed completely on the Google SERP. These are two examples:


What happens if I make this mistake? Again, you can confuse human users and, in so doing, indirectly send bad signals to search engines, thereby resulting in lower search rankings.
How do I fix this mistake? You need to work with your web team to create easier page URLs that are more clear to human users and easier for search engines to comprehend as well. That said, before you change the URL structure of your site, be sure you talk to your web team. If you change the URL structure of your site, without setting up 301 redirects to point people toward the correct pages, you will break any existing links you have from external websites.
Conclusion
Once you get past some of the most basic points, SEO quickly becomes fairly technical work. Doing it well requires understanding more than just "hey, we should have cool content and get people to link to us." You need to understand web design and site architecture. You need to know what goes into making a site accessible to human users and search engines. And you need to know a bit about optimizing content for the web. If you can do all that, then you're in position to score some major victories in organic search. If you fail, then your SEO efforts (and budget) may go for nought.