Imagine it's Monday morning. You're coming back to the office after a fun weekend away and now need to return to your job and, specifically, to a challenging vacancy situation at one of your properties. Occupancy is down, you may be getting notice on a few more units in the next month, and you're starting to feel the pressure.
Then you open your email and see an alert that a new review has been left on your community's Google My Business listing. You sigh and open the link to read the review.
It's negative. And even if a couple of the complaints might be fair, there are a couple others that seem to cross a line. The complaints almost feel personal to you.
And now it's all just too much. You're stressed about vacancy. Your supervisor is stressed too. Now you've got former residents complaining online—which could make it even harder to lease those vacant units. What's a person to do?
Welcome to the challenge of reputation management.
The first thing to keep in mind is that a challenge like "responding to a bad online review" can also be an opportunity for you to put your best foot forward in front of prospective residents. So there is a difficulty here, but if you overcome it then that review can quickly become an asset for you and your community.
Let's begin by looking at a sample review that offers a good opportunity for thinking about how to respond to negative apartment reviews.
Negative Apartment Review Sample
The good: Beautiful scenery. Located near restaurants, gas station and redbox. Close to large public library and major bus stops. Large apartments with plenty of closet and storage space.

The bad: Here is the lie behind the glamour: Management is inept, argumentative, and lies to get you in the door. One young lady in the office is particularly cold and rude to deal with. After the first year, my apartment went up over $100 extra a month after lease renewal. When dealing with broken appliances or something else that has broken, management asks "What did you do to it?!" The maintenance gentlemen who come to fix it, however, are very nice. When neighbors are blasting music, Sudden Valley will not get involved or enforce their policies of noise disturbances; they tell you to "be a neighbor and knock on the door to tell them to stop." ...I don't think so. They even get upset when you call the cops over said disturbance (ie. get used to the noise and having zero sleep).
The ugly: When I lived there, they demanded that if I even thought of getting a cat, that it must be spayed/neutered AND declawed. That is non-negotiable(!). Zero dogs allowed. They lied about a gym being built after my recent move-in, to entice my decision their way: never saw a single piece of equipment until the day I moved out to hand them the keys two years later. If you want to break your lease, it will be two monthly payments of your rent, plus the final month's rent (rent x3). So be careful before you sign.
There are a litany of other offenses, but I wanted to keep this short and to the point. While Sudden Valley is a very large compound, you will be spending $1,200 for a one bedroom and a horrendous amount for a two. Not worth the effort when the management is so backwards and ludicrous to deal with.
How can we break down the review?
So let's talk about this review and take it apart a bit in order to better understand how we should reply.
First, we should note that this person started out highlighting positive things about the community. So this person is, at least initially, trying to be fair with their review.
Second, the complaints break down into three separate groups:
Complaints that are probably legitimate and concern some specific encounter that was bad: a rude office staffer, failing to deal with loud neighbors, etc.




Complaints that may or may not be legitimate and are so general that it's hard to say which it is: "management is inept and argumentative," "Management is backwards," etc. These things might be true and the person making the accusations almost certainly has specific incidents in mind as they make the allegations, but it's difficult to know if this is someone with real grievances or someone blowing off steam.




Complaints that aren't legitimate but still reflect real frustration or disappointment on the part of the resident: "they demanded that... cats be spayed/neutered and declawed," "if you want to break your lease it will be two monthly payments of your rent plus the final month's rent," etc.
Overall, this person is not acting like a troll. Some of the complaints are not reasonable, but they never come off as totally unhinged.
So how do you respond to such a review?
Remember these five principles when answering negative apartment reviews.
Here are five basic rules to keep in mind as you answer negative reviews. The first three are things you should not do. The last two are things you should do.
Don't invalidate their complaints.

Don't be rude.

Don't be accusatory.

Do be empathetic.

Do be helpful.
Don't invalidate their complaints.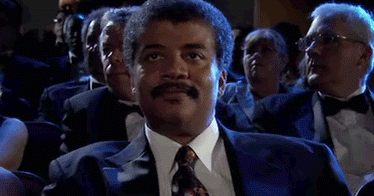 It's easy to get defensive at this point and dismiss complaints as invalid, especially when some of the complaints are silly. Tight policies for breaking leases are reasonable if you understand the costs of running a multifamily community. Tight pet restrictions are equally reasonable. Pets are expensive and do a lot of damage to a property!
That said, you should never approach a negative apartment review as if it is an argument with a clear winner and loser. You might think you're scoring points by approaching the conversation that way, but really you're just frustrating the reviewer (which could lead to them further escalating their review) and alienating prospective residents who are observing how you handle disputes with residents.
Negative apartment reviews are a chance to publicly resolve conflict with unhappy residents in ways that can patch up a bad relationship with a current customer and that demonstrates to prospects that you are an honest and trustworthy community that wants to do right by your residents.
So don't do this: "We keep close records on all maintenance repairs and have no record of any requested repairs going unresolved for as long as your review suggests."
Do this: "We want to apologize for the noise problems you experienced during your time with us. Late night noise complaints are something we are currently working to address more effectively by developing better policies for handling complaints. That said, we are sincerely sorry that you had to experience that and we would like to make it up to you. If you can come by our leasing office early next week, we'd love to apologize in person and do what we can to make it up to you."
Don't be rude.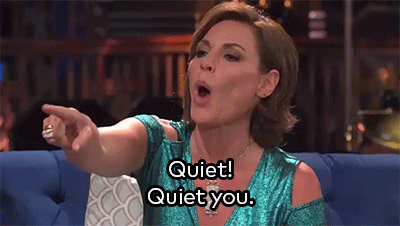 There are a few chances in that review for the owner or manager to respond with a bit of snark. It's ridiculous to complain that a community would have standards for what kind of pets they'll allow, for example. Rent increases shouldn't come as a huge surprise either.
It'd be easy, then, for owners to jump in and swat the reply away rather than actually interact with the person making the complaint. That being said, we must again ask ourselves what the purpose of the interaction with the reviewer is.
We must remember that the goal is not to win some kind of zero-sum contest to determine which person states their opinion more effectively. Rather, it is to resolve a conflict with a resident, if at all possible, and to show potential residents what kind of manager you are and what they can expect should they decide to rent from you.
Don't do this: "I must say, this customer's comments are horrifying and reflect a complete inability to understand the demands and difficulties associated with running an apartment community. For example, the reason we raised rents last year for most tenants is because our own costs as a business went up. Our property taxes increased, as did the utility costs for the community. We also took on additional maintenance staff to help care for our residents needs more effectively. All those things cost money. It says a lot about the reviewer that they don't seem to understand that."
Do this: "We're really sorry you have been frustrated with our community's pet policy. We know how important pets are to many people and we don't want anyone to feel excluded. That being said, there are reasons for the pet policies we have in place. If you have additional questions about it, we'd love to talk. Just to explain our reasoning a bit more, we request that cats be de-clawed, for example, because claws can tear up carpet, wallpaper, furniture, and anything else the cat is around on a regular basis. It's simply something we have done to help limit the amount of damage a cat can do to an apartment during the resident's stay with us. In our experience this can also help the residents as the apartments are in better shape when they vacate, which means they get more of their deposit returned."
Don't be accusatory.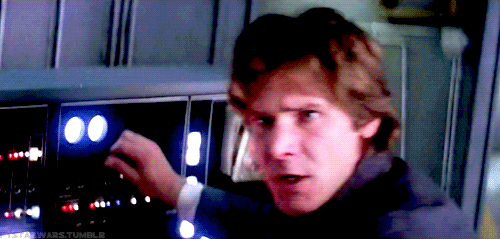 One temptation when dealing with negative apartment reviews is to feel defensive and to lash out at the resident. This can be particularly true if you're the owner or have been at the community a long time and feel especially invested in it. The more personal it is for you, the harder it will be to respond well. It can also become more complicated if you know the resident making the complaint or know about the specifics of their situation.
In that situation, you need to step away for a few minutes, remember what your goals are in responding to the review, and probably find a second person to work with you on the response.
Don't do this: "The claim that we tell residents to take care of problems with neighbors on their own is so wrong it makes my head spin. We never tell residents to solve such problems on their own. In reality, the person who has left this negative review is just lashing out at our community because we did not return their full damage deposit after they moved out and left their apartment in a horrible state. The problem here isn't with something that happened while this resident was living with us, but with the resident's anger over us quite reasonably keeping some of the damage deposit to make necessary repairs after the unit was left in poor condition by this resident.
Do this: "We are so sorry to hear about your bad experience trying to get staff to help you with a neighbor complaint. If you wouldn't mind coming down to the leasing office, I would love to meet with you and talk about the situation and what we can do to manage such situations more effectively in the future."
Be empathetic.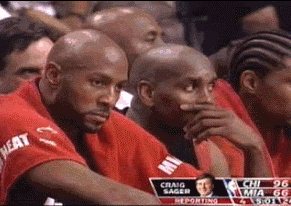 It's important that a reviewer feels heard and understood when a business owner or manager responds to their review. You don't want to dismiss the complaint out of hand, no matter how silly or wrongheaded it may seem. Rather, you want to empathize where you can in order to build trust with the reviewer, which allows you to have the room to say what needs to be said later.
Don't do this: The reason that it took longer for your maintenance request to be answered is because we were training a new maintenance guy for the community. We hope that our residents will be patient with us as we make the transition.
Do this: We're sorry to hear about your oven. We hate to think of you struggling to figure out meals while you waited for us to get to your home and fix such an important appliance in your kitchen. Unfortunately, we were training a new maintenance tech that week, which meant that it took a little longer to respond to calls. If you would come by the leasing office soon, we'd love to have the opportunity to apologize personally and try to make it right. We're so sorry for the delay and how it inconvenienced you.
The key difference here is that in the second example above the owner is clearly communicating empathy to the person, showing them that they understand the difficulty and are genuinely sorry about it. That is a very different sort of thing than a perfunctory "we hope our residents will be patient with us," line that also implicitly throws the brand new maintenance employee under the bus.
Be helpful.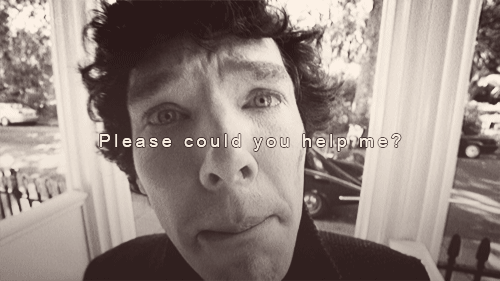 One thing that is often lacking in business responses is specificity in what the owner wants to do to in response to the negative review. But empathy without any kind of specific action plan isn't necessarily helpful.
Don't do this: We're so sorry to hear about your service. We hope you'll give us another chance to serve you better!
Do this: I'm really sorry to hear that you had problems with your move-in! I'd love to have the chance to talk to you more about this and how we can make it right. If you come by our leasing office by the front entrance any time between 8 and 4 this week I will be there. I would love to have the chance to apologize in-person and try to find a way to make it up to you.
This response works much better even though the spirit of it isn't that different from the first response. The difference is specificity. The reviewer knows what to do after the second review. They don't really after the first.
Conclusion
The goal when responding to a negative apartment review is to change a negative, impersonal, adversarial interaction into a constructive, personal, friendly one. Start with that as a principle, and you shouldn't go wrong.