This week's blog is written by RentVision CEO & Founder, David Watson. It's the third and final installment in a series of blogs detailing our digital ad targeting strategy. Read Part I and Part II.
In the first part of this blog series, I wrote about how Cost Per Minute is our own unique metric to quickly assess, with one number, both the cost and quality of your digital ad campaigns. Once you understand Cost Per Minute, the next question you should ask and answer is this: How do I optimize my PPC campaigns to achieve the lowest Cost Per Minute? There are two primary things you will need to verify to answer this question properly.
1. Ensure you have an effective website with engaging content.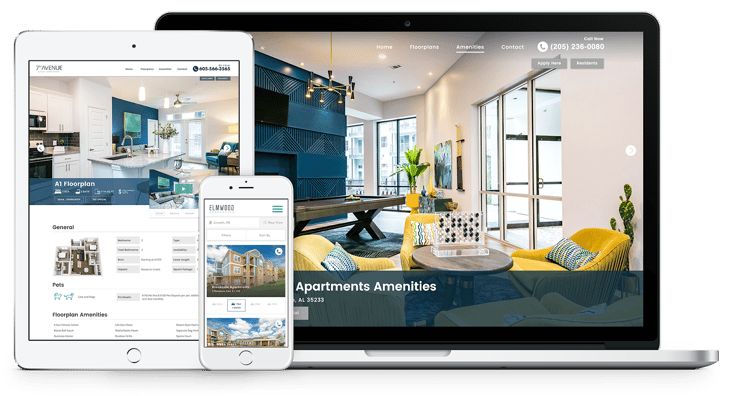 Our mobile-friendly websites make renting apartments easy with floorplan-specific walkthrough videos and photos, clickable calling and driving directions, easy navigation and more. We won't discuss this solution further here, but don't underestimate the importance of your website. Paying for digital ads to get clicks to an underperforming website can't be fixed by improving the performance of your digital ads. If you think this is your problem, then fix this first. Start by getting an automated free report of your community's website performance with our SiteScore Tool. Once you verify that you have an effective website, focus on item #2.
2. Ensure you have the most effective digital ads possible.
We deploy a variety of strategies to lower our clients' Cost Per Minute including, but not limited to, our bullseye approach, engaging visual content, and one of the most comprehensive and targeted keyword strategies. We won't be discussing these strategies and many more to ensure your ads are effective. In this article, we are going to discuss another element in having the most cost-effective ads—machine learning.
We utilize two types of machine learning to improve our Google Ads. First, we deploy machine learning to automate bidding. Automated bidding looks at a wide range of auction signals including keywords searched, location of each searcher, time of day, remarketing list, operating system, and more. After seeing thousands of searches across these types of criteria, a machine-learned algorithm figures out the optimal amount to bid on every individual pay-per-click auction. From there, our ads get displayed to more of the right people for less cost.
Machine learning simplifies and maximizes bidding in Google Ads. Literally, hundreds or thousands of times a day for each apartment community, machines will adjust every single pay-per-click bid depending upon the unique scenario of that auction. If the searcher lives closer to the apartmen
t community, the algorithm may learn to bid more. If he or she lives further away, the algorithm may learn to bid less. If the searcher is looking during business hours, that may convert better and the bid goes higher. If he or she is searching at 1:00 a.m., that may not generally result in as good of results, so the bid is less. Of course, the machine may learn the exact opposite, too! The machine will create a unique algorithm for every single apartment community to optimize performance for that specific community. By utilizing machine learning to automate bidding, you maximize the effectiveness of your ad budget and minimize your workload.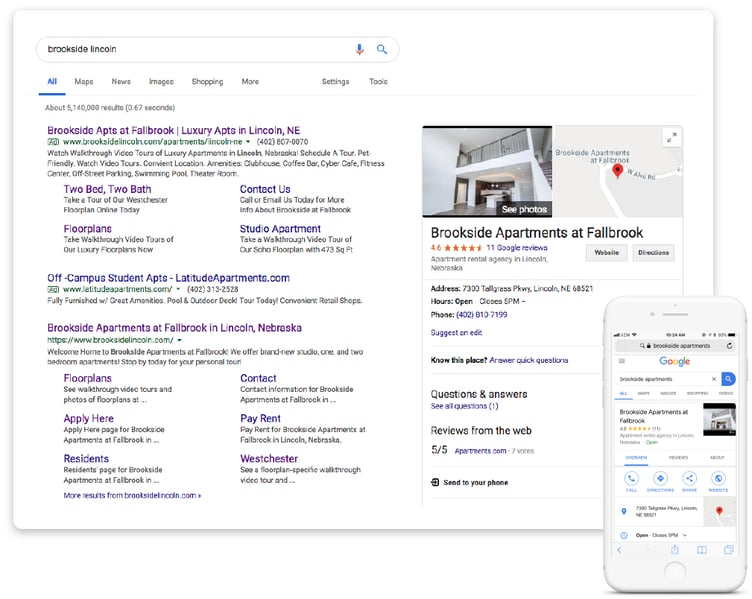 Second, we utilize responsive display ads. Have you ever wondered what type of language works best on your website? Should you lead with "Pet-Friendly Apartments," "Brand New Apartments," or "Resort-Style Living"? What photo should be on your homepage? Should you show the swimming pool, fitness center, or a photo of your beautiful kitchens with stainless steel appliances and quartz countertops? The same questions can be asked of your display ads. What photo will work best? What text description is the most engaging? With machine learning, you never have to ask this question for your digital ads without getting the answer right!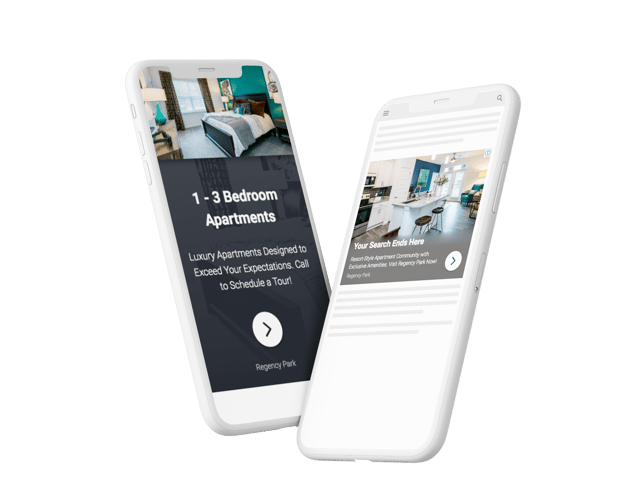 Responsive display ads use machine learning to test various media and text combinations, called assets. These asset combinations are shown thousands of times and viewer engagement is measured. From there, the right combination of assets are shown to the right people. It may learn the best combination for an ad is to show the swimming pool alongside text that says, "Resort-Style Living," or it may find a different combination—one you didn't expect that is the winning result. Regardless of the outcome, because we use machine learning to create responsive display ads for our clients, they get more clicks, a lower cost per click, and ultimately, a lower Cost Per Minute.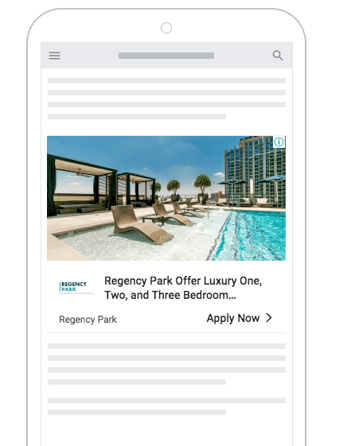 We began testing machine learning in our ads during 2019, and our initial results saw an average reduction in Cost Per Minute of more than 14%. This means our clients are getting over 14% more engagement from prospects for the exact same cost. The best part of all this is that machine learning automates the savings by automating the evaluation and decision making!
If you are not currently utilizing machine learning, we highly recommend doing so, or you can contact us for a free consultation on digital ad solutions.