Login to the RentVision Platform. Click on the Analytics tab at the top of the page.
Once you have gotten to the Analytics page, you will want to click on the Leads sub-tab.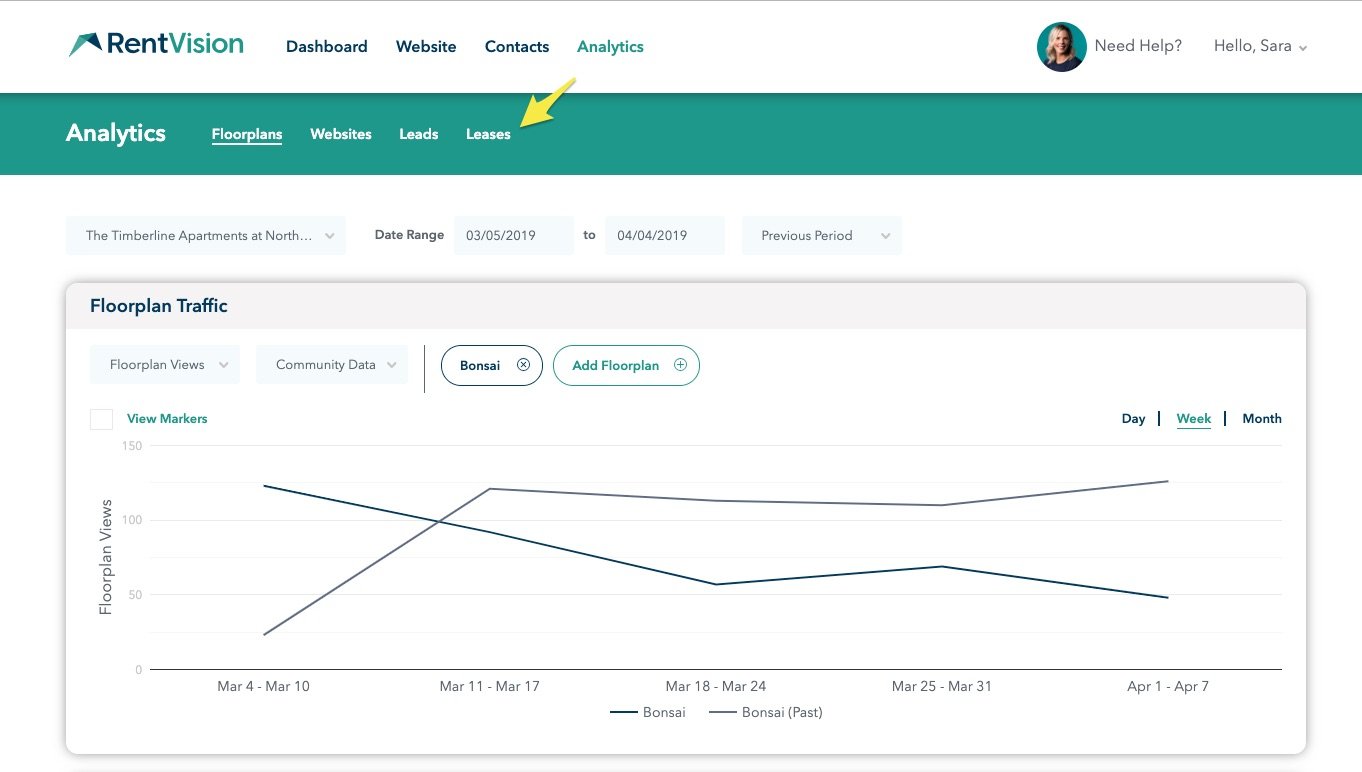 Once on the Leads sub-tab, scroll down until you get bar graphs similar to the ones shown below. This is where you will see two buttons.
One says "Request More Sources" and the other button says "View Tracking Numbers/Emails."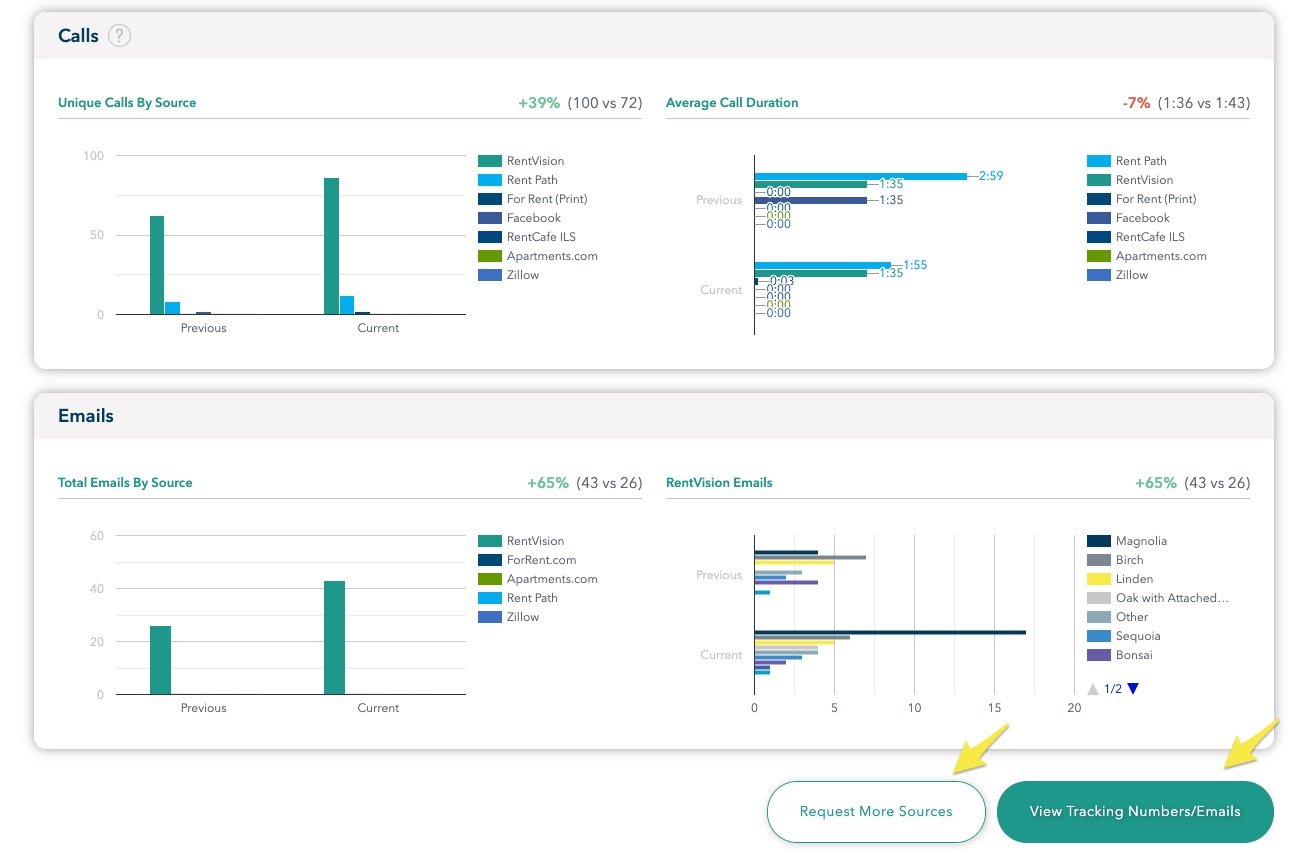 If you click "Request More Sources" a shadow box will open up where you can then select what kind of source you want to set up, and what the name of the source is. Once you hit "Send Request" your Marketing Advisor will receive an email containing your request.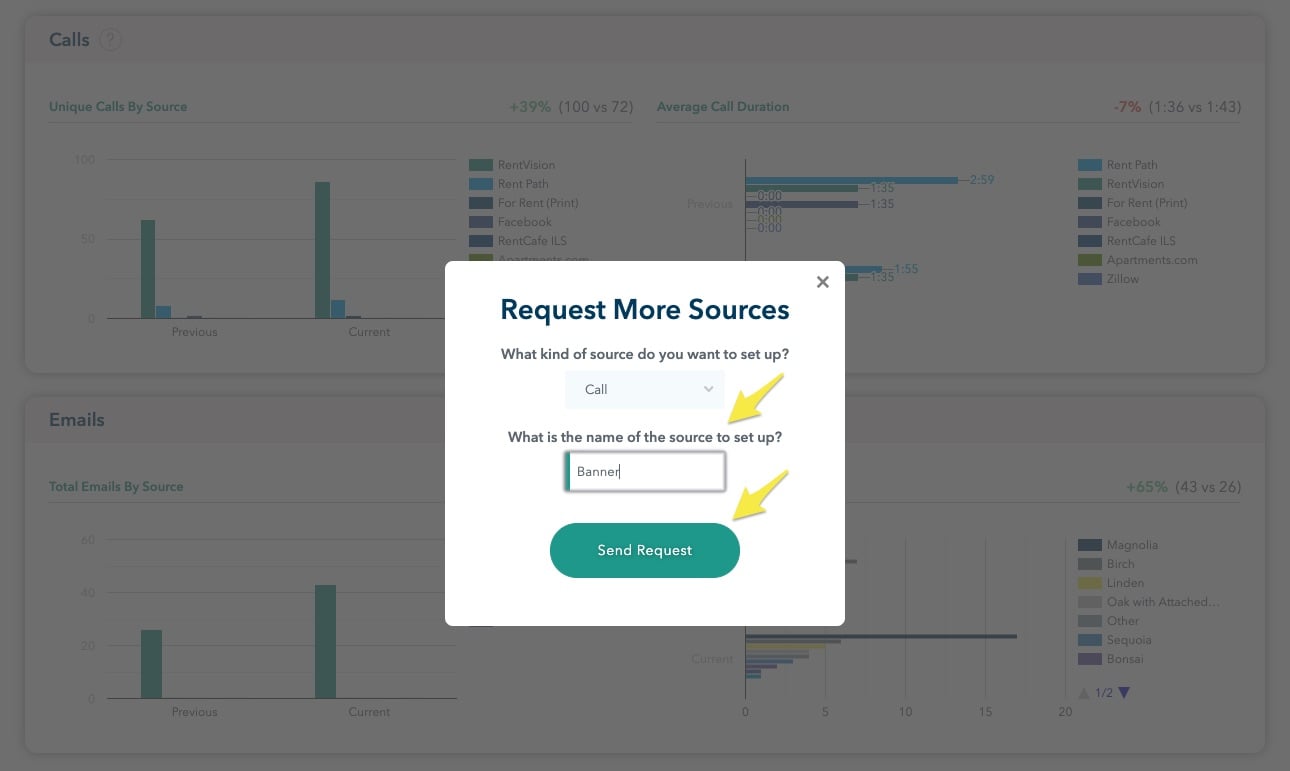 If you click on "View Tracking Numbers/Emails" a shadow box will appear listing your current tracking emails and tracking phone numbers. (We have blurred out these tracking sources for privacy purposes.)