Log in to the RentVision platform.
Scroll down to the bottom of the screen until you reach the Floorplans section. There you have the option to edit each floorplan's price.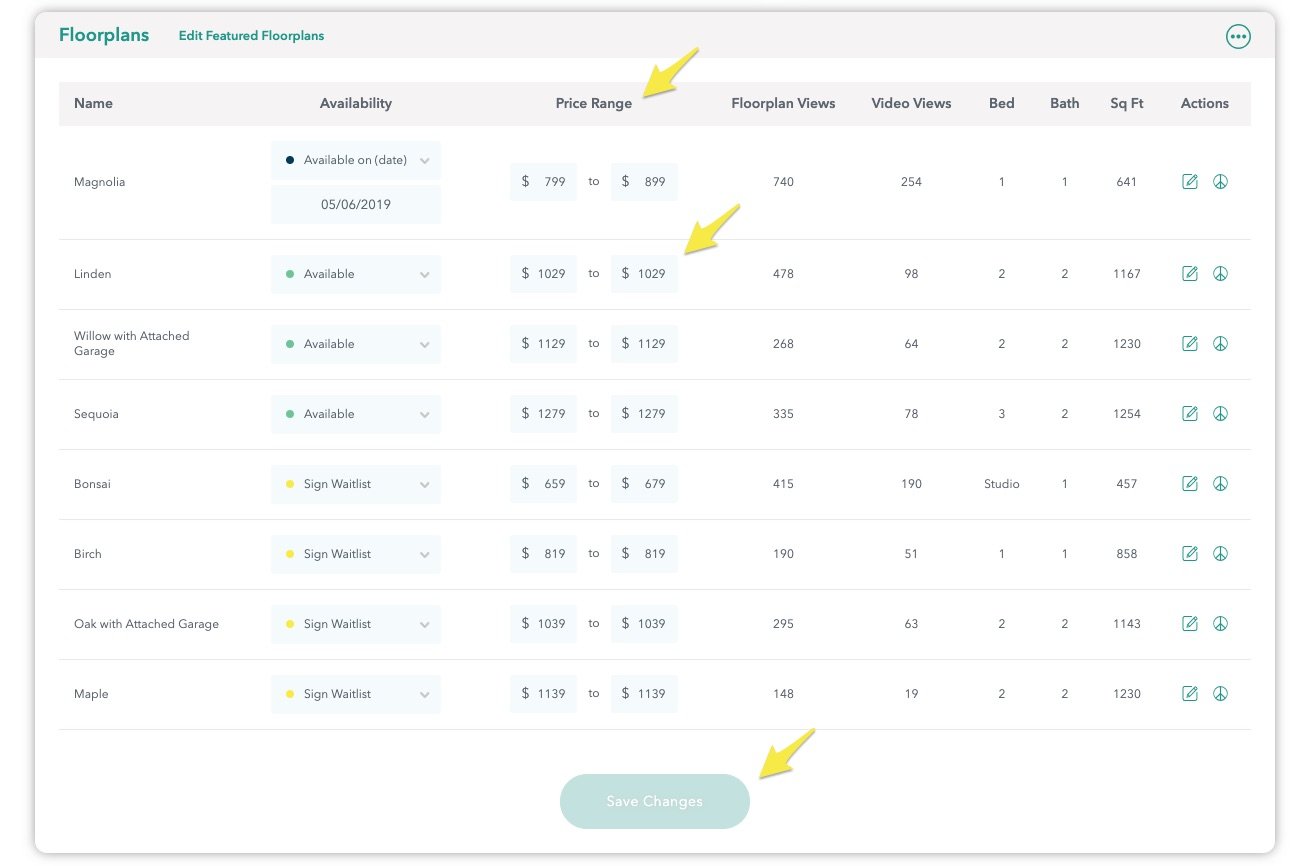 Once you have updated your floorplan pricing, click the orange Save Changes button and your prices will automatically update on the website.
If you update each box for a particular floorplan to feature two different prices, the system will show as a price range on the website. If you include the same price in each box, it will show up as one set price on the website: