Live Case Study Part 1, Live Case Study Part 2, Live Case Study Part 3
ROUGH TRANSCRIPT
Hi, welcome to RentVision's live case study. I'm David Watson, the founder and CEO of RentVision.
This will be our final recording. It is October 10 as I record. It has been a month and a half since we did an update. If you remember, we were heading for a major occupancy problem with a number of move outs scheduled at a community with around 200 units here in the midwest.
In late July we began to really increase our advertising spend to completely control demand for this client. Dynamic demand is one of the unique things RentVision offers our clients.
Let me show you a few screen shots and the data for how this finished. It finished even better than we could have imagined going in.
Web Traffic
This first screen shot is our web traffic by week from July 2 through October 7.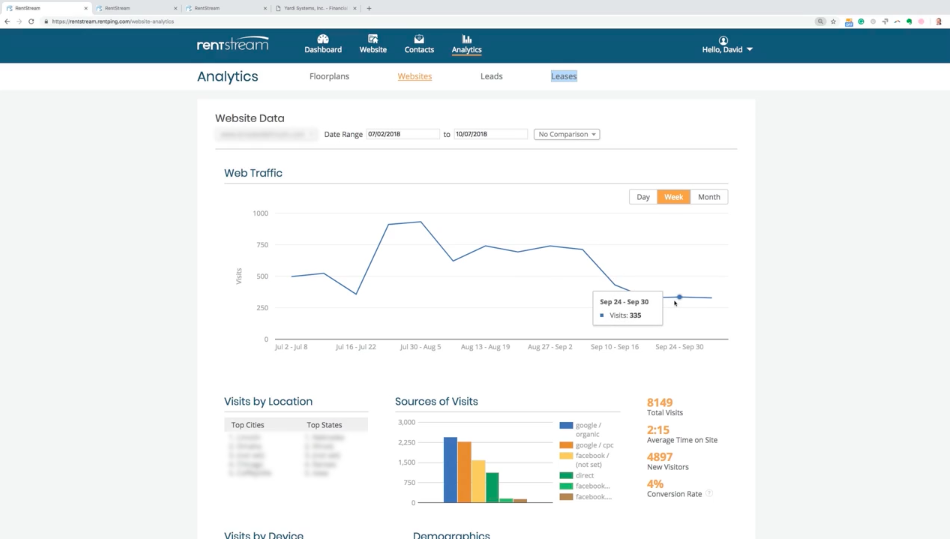 You can see the big spike in traffic happening in late July. We increased the ad spend. There is a little seasonal decline in August. Sometime in the week of September 10 we fully achieved our desired occupancy level and the ad spend got lowered way down to save this client money.
We dropped it by about $1,000/month so now they are only spending $500/month, I believe. So you can see web visits declined, more in that 350 range, whereas before it was double that.
Lead Data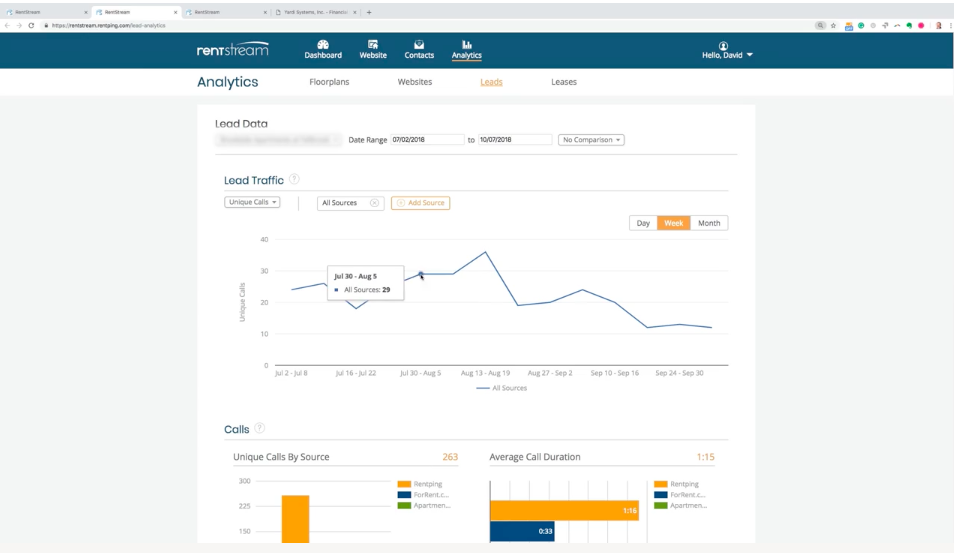 On leads, we generally are a little higher in the summer but you can see how it accelerated when we increased web traffic. As soon as we began to decrease ad spend in September, you can see the lead count dropped way down.
Now it is running at 12 or 13 leads a week. For awhile it was triple that when we needed more leads to fill the vacant units.
Lease Data
Now let's look at leases.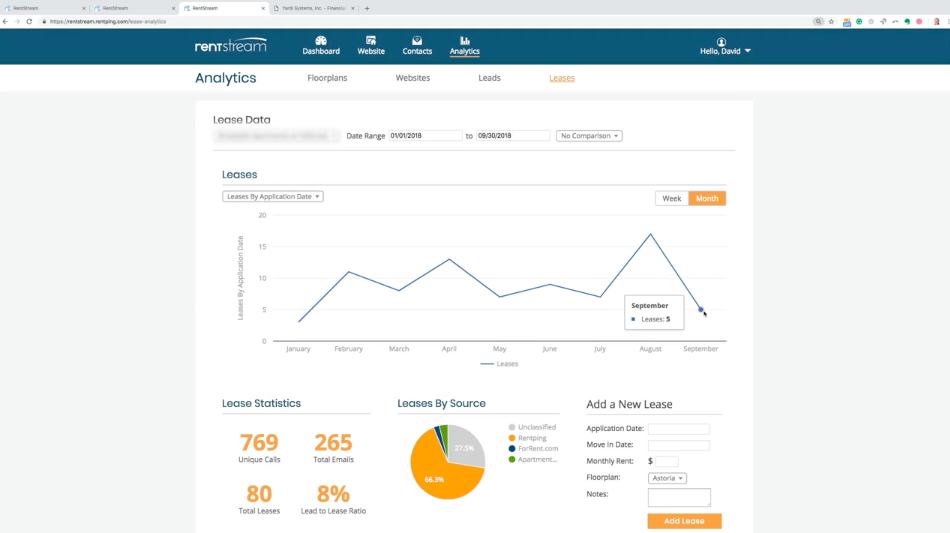 You can see we typically ran about eight or so leases a month all the way from January until July. Some months were higher, some lower.
But in August when we had a complete month of large ad spend we doubled it to 17 leases. In September it declined because we did not need to lease as many units.
Revenue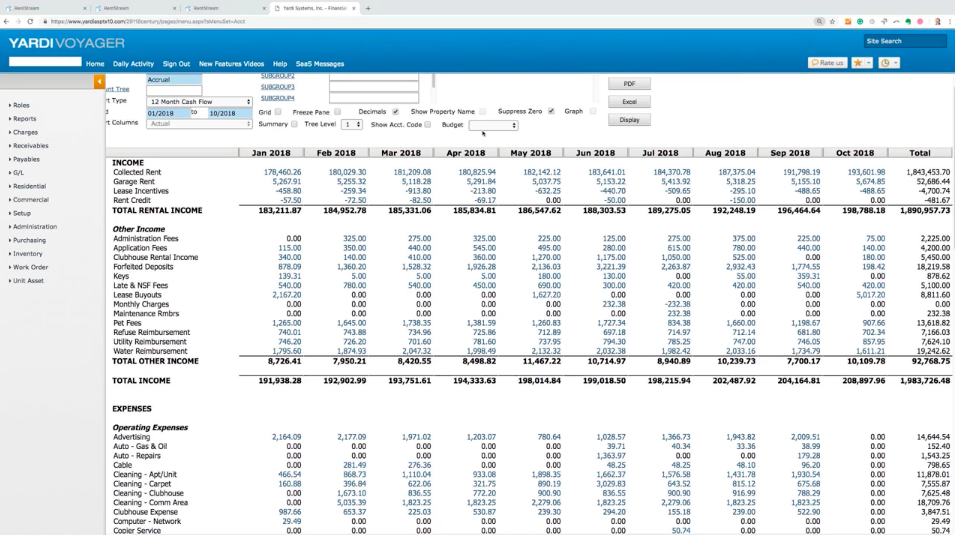 Of course, the real question is what happened to the revenue.
This is a screen capture from the accounting software. One of the things you should be aware of is that we've been working with this client since February 1 to begin raising their rental rates and generating more revenue. Note that these books are on an accrual basis, rather than a cash basis.
In January before we started, revenue was $178,000. In February we went up to $180,000. You can see it rising until August. We thought we would see a slow down then due to the vacancies. But we actually rented the units so fast that we saw the number climb to $187,000. In September we were at $191,000. Here in October we are projected to hit $193,600 in rent revenue.
The reason it takes a little time for revenue to increase is that we started the process in February and there is a delay at the beginning. This is because we first began raising rates in February and we have to rent units out to new residents to see the rates we can lease at. Then once that level is established we begin to send out renewal notices to current residents 60 days prior to their lease expiring.
So you start to see these big revenue gains several months after this goes into effect. We went through this heavy turnover only getting higher revenue because all the units we are renting are going for higher rents than before.
Conclusion
This was a really outstanding live case study. I'm glad we started before so you can really walk through the process with us. (NOTE: Previous updates are linked at the top of the post.)
We hope that as you have followed along you have seen that you really can control your demand year-round in any circumstance with dynamic marketing. I hope you've enjoyed this and we hope to do more of these in the years ahead.