It looks like we're now some distance into Google's long-promised move toward Mobile-First indexing.
In this post, we're going to walk you through what mobile-first indexing is, why Google has adopted it, what it means for SEO generally, and what it means in particular for the apartment industry.
What is "mobile-first indexing"?
Mobile-first indexing means that Google now treats the mobile version of your website as the primary version when evaluating the site for ranking purposes.
This is a break from what they have traditionally done. In the past, Google looked at your desktop site as the primary version and only considered mobile when specifically handling mobile search. So you could have a terrible mobile site and mostly be OK on desktop search.
Why has Google changed?
Simple: Technology has changed and the users have followed. (All the graphs below are from Statista.)
This chart shows smartphone penetration in the US mobile phone market: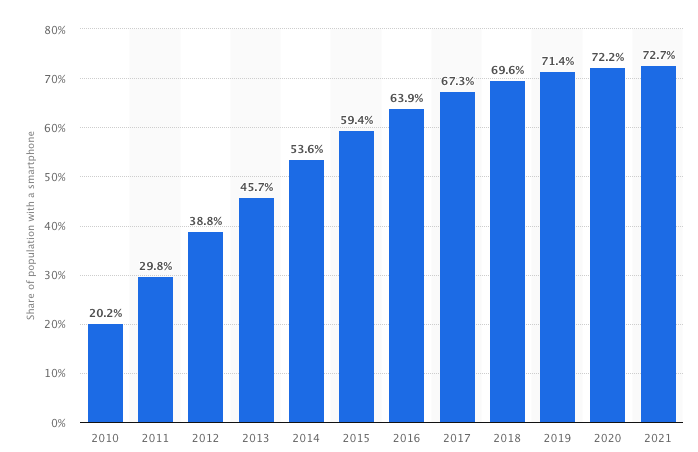 This graphic shows the overall percentage of traffic online that is on mobile devices: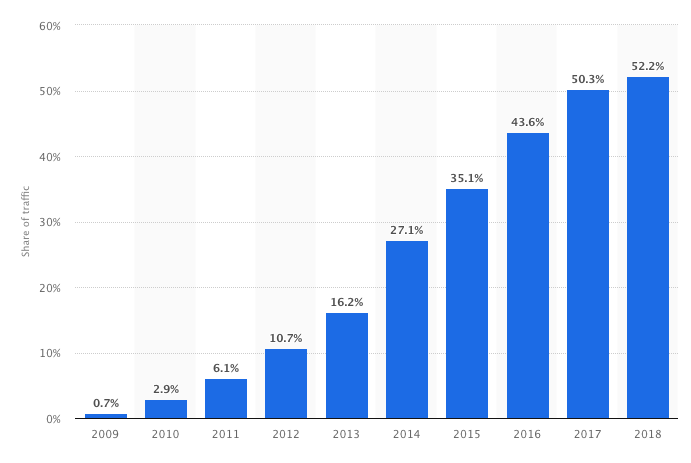 The story, then, is one of increased adoption of smart phones by the general public and a resulting increase in mobile internet traffic.
Why is that a big deal?
Simple: Mobile phones are a very different sort of device. Laptops have a keyboard, mouse, large screen, and so on. Phones do not have a keyboard or a mouse and have a smaller screen. Crucially, they are also touch-based and their screens are vertically oriented rather than horizontally oriented.
The result of all that is that a site that might be awesome on a desktop device may well be terrible on mobile. Indeed, that has happened often in the past.
Hasn't Google already figured out how to deal with that?
They have, mostly. Mobile search rankings are different than desktop search rankings. They also have added a number of different features over the year to the search result page which are intended to help users understand when a site is not secure or is not mobile-friendly or loads slowly.
That being said, this entire approach was built on a core idea that desktop is where most people did the majority of their work online. As smartphones have become ubiquitous, that assumption is no longer true. As a result, Google has been treating a group that is arguably now their primary user group—mobile device users—like a bit of an afterthought that needs a hacked together solution.
What the move to mobile-first indexing does for them is it allows Google to begin treating the kind of websites their primary users see—mobile websites—as the primary version of any website.
Are there any other reasons Google has made this change?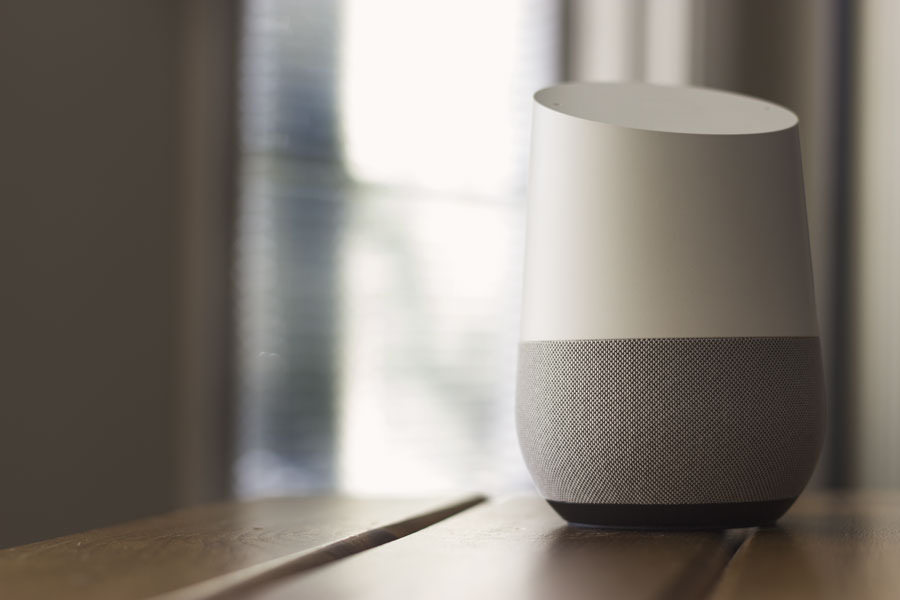 To be clear, from here we're entering the realm of speculation, but it's a reasonable speculation.
One of the big differences between mobile and desktop devices isn't simply in what kind of websites they display and what design conventions are best on each device. There is also a change in user behavior.
On desktop, you're presumably sitting down in a comfortable place and you have a bit of time, so your internet use follows the pattern you'd expect given those things—you're clicking lots of links, exploring various sites, probably getting lost on Wikipedia for a few minutes... you know the drill.
Mobile is a different thing. On mobile, you're out and about and you need a specific piece of information promptly. This means you may not want to use your fingers to navigate a search result page, select websites, or browse whatever sites you select. In fact, thanks to voice search, you may not be using your hands at all during the entire search process.
As a result, Google has been developing various ways of serving you the information you need directly without needing to send you to other websites. You have probably used some of these features yourself. If you've ever used voice search to ask for directions or a business's hours, you've benefitted from these features.
So a move to a mobile-first index is probably not only about treating the mobile site as primary. It is likely also about Google looking to make it easier to identify specific pieces of desired information and serve those to users directly, rather than simply sending people to a website. Or, as Cindy Krum put it, mobile-first may well also mean voice-first.
If that is the case, then it would have lots of other downstream consequences as well. For example, one reason that those "position zero" results are a big deal, featured snippets, business listings, etc., is that those results can be translated over to voice search—and Google Home devices—with minimal difficulty.
If you want a deep dive on these things, read Krum's fantastic series over at Mobile Moxie:
What does mobile-first indexing mean for apartment communities?
In one sense, this isn't new: We already established late last year that almost 2/3 of apartment website traffic is mobile. So you should already have a strong mobile site.
That being said, if you haven't moved that way yet, what this move from Google means is that it's not just human users that have shifted to mobile; the tech giants are following suit. So if you still have not taken a hard look at your mobile website to make sure it is up to speed, now would be an excellent time to do that.
When reviewing your mobile site, we recommend asking yourself questions like these:
How easy is it to find our community's website on a mobile device?
Does the site load quickly on mobile?
How long does it take me to find a phone number, office hours, address, and rent rates?
Is it easy to read the text and view the images immediately or do I need to rotate my phone or resize the page?
Given your own likely familiarity with the website, it may also be worthwhile to ask a partner, roommate, or friend to use the site on a mobile device and give you feedback. Your own familiarity with the site could bias your own findings so getting an outside perspective may be helpful. You can also use services like Hotjar to see how large groups of users interact with your site.
What goes into being mobile-friendly according to Google?
Google is looking at four key things when assessing a site's mobile-friendliness:
Does the site use antiquated software that is not fully supported by mobile devices, such as Flash?
Can text be read without having to zoom in or out?
Do photos display correctly or do they require users to zoom in or out to view them completely?
Can links be correctly selected on the site or are they so close together that users often hit the wrong link by mistake?
If you aren't sure if your site qualifies, use Google's free testing tool to find out.
If my site is mobile-friendly does that guarantee it will perform well in search?
Not necessarily. It is tricky. Google is treating your mobile site as the primary version of your site. So if your site is not even mobile friendly, Google will think your website is basically hostile to human users and rank it very poorly.
That being said, in 2018 mobile friendliness is not a benefit; it's an expectation. So simply being mobile friendly will not be enough in many cases. All that does is guarantee that you've met a minimum requirement for SEO success.
But to have a better shot at ranking well organically, you also need to have good user engagement signals. Put another way, people need to be going to your site, clicking around a bit, looking at the content on there, and basically behaving on the site as if they find the site to be interesting and worth their time. Don't over-complicate this. Create content that is relevant to your user's interests. Make it easy for them to find the content. Make sure the content loads quickly. If you are doing those things, you should perform well in search.
Is there anything else we need to do to perform well on mobile?
Yes. One of the key points that Krum makes in her posts is that mobile-first indexing may be much more than simply saying "OK, the mobile site is primary now." Because the way we interact with mobile sites is so different from desktop, there will likely be many other changes as well.
The most significant is that Google is looking to serve more information on the search result page itself or to users on a screen-free device, like a Google Home. In our industry, it means more results like this: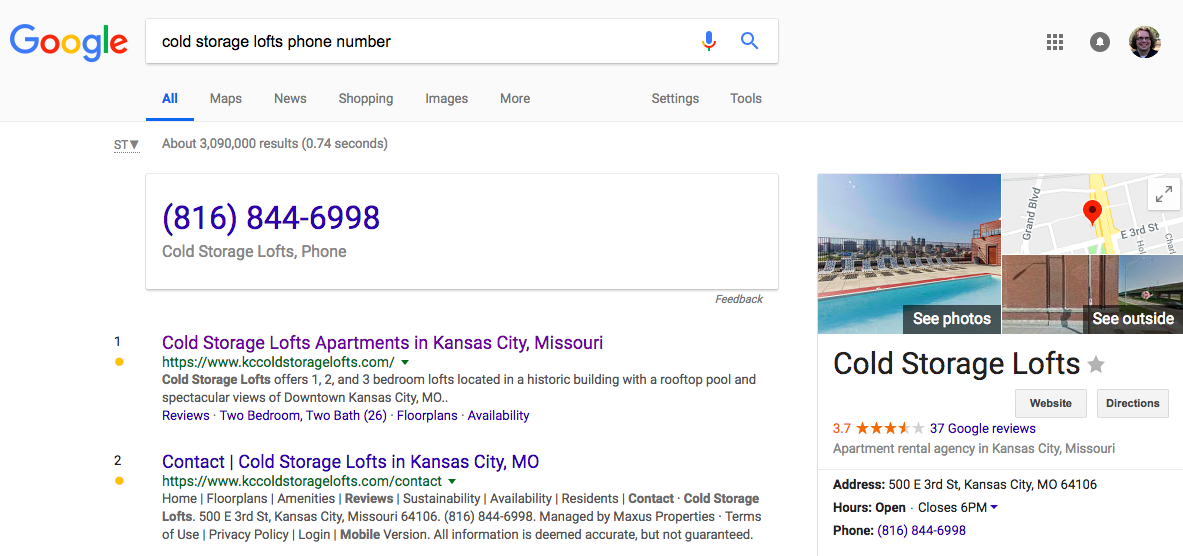 The user searches for "cold storage lofts phone number" and Google doesn't send them to a website, but simply serves one particular piece of data at the top of the page—the phone number for Cold Storage Lofts. Note that this is the sort of result Google could also serve easily over a Google Home device. The user would say, "OK Google, what is Cold Storage Lofts' phone number?" and Google would simply recite the number to them—and then can even ask "do you want me to send this to your phone?"
This means that the sources Google pulls from for providing those results are also a major concern for any marketer.
Thankfully, in the multifamily industry, this is actually not a terribly complicated thing to stay on top of. The primary source Google is using for apartment communities is the Google My Business listing. Look at that screen shot one more time: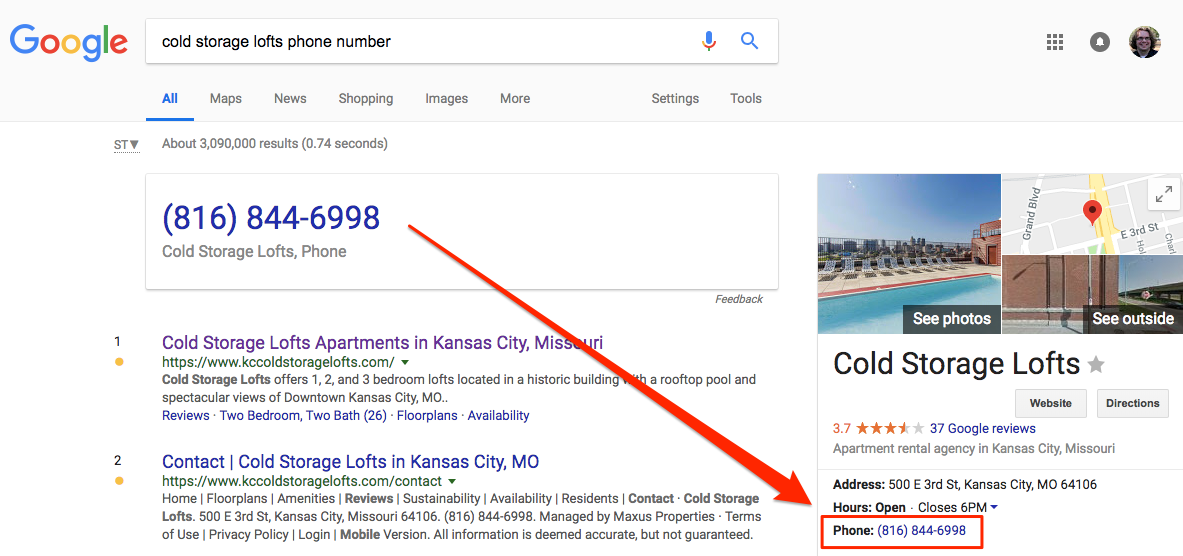 Google is simply pulling the number it displays at the top of the page from the Google My Business listing on the right-hand side of the page.
What this means is that as long as you are maintaining your Google My Business listing, you should be OK.
To check to make sure your information in Google My Business is accurate, you can begin by simply Googling your community's name and city. In most cases, that will produce a search result page with your community's business listing on the right side of the page.
If all of the information is correct and there is no text saying "Own this business?" then you do not have anything to worry about. If the information is correct but you do see "Own this business?" click the link and Google will help you claim that listing so that you can change and update information.
If, however, your business listing does not show up on the right side of the page, you may need to create the listing yourself. To do that, use the guide provided by Google.
Note for RentVision Partners
If RentVision is your marketing partner, you don't need to worry about this update from Google. Your community site is mobile-friendly and your Google My Business listing is up to date.